Information on this page may change. Please check back frequently.
Where To Find Help (U.S. Residents)
Where To Find Help (Canadian Residents)
As coronavirus (COVID-19) continues to impact people around the world and confirmed cases grow throughout North America, health and safety are our top priority. Doing everything possible to limit the spread of COVID-19 is vital, but we understand the disastrous financial impact this will have on many musicians and other working people. AFM is calling for immediate action to provide economic relief including expanding unemployment benefits and an immediate moratorium on evictions, foreclosures, and utility shut-offs.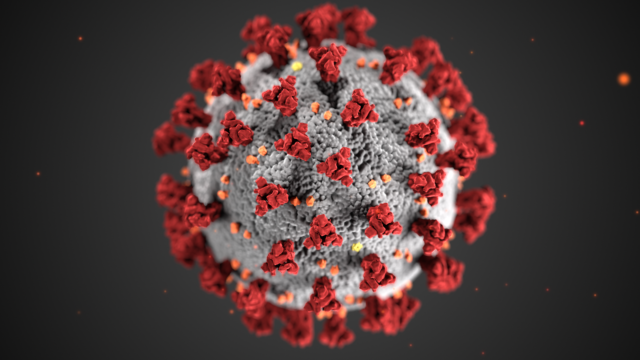 This is an evolving situation that we are closely monitoring, but in the meanwhile please stay current with national, state/provincial and local public health guidelines. Please visit the links below for more information.
Get Help
Unemployment Information
If you have lost work due to COVID-19, you may be eligible for unemployment benefits. Recent federal legislation enhanced and expanded benefits to those who rely on contract work, freelance jobs, and others who have traditionally been excluded from unemployment insurance. For the first time, 1099 workers are able to receive unemployment benefits!
Which Unemployment Benefits Do You Apply For?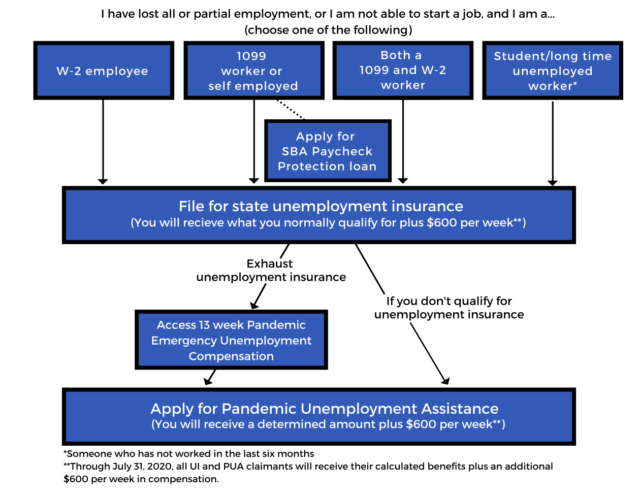 What Do You Need To File For Benefits?
Each state sets its own unemployment insurance benefits and eligibility guidelines, but you will usually need certain information including:
Addresses & dates of all your former jobs
Social Security number
Driver's license or state issued ID card number (if you have one)
Where Do You File For Benefits?
To receive unemployment insurance benefits, you need to generally file a claim in the state where you worked.
If you worked in a state other than the one where you now live or if you worked in multiple states, the state unemployment insurance agency where you now live can provide information about how to file your claim with other states.
Find your state's unemployment program and other state benefits available for workers impacted by COVID-19.
The Actors Fund
Musicians affected by COVID-19 should contact The Actors Fund for information on emergency financial assistance and other resources including affordable housing, health care and insurance counseling. Learn more about The Actor's Fund here. 
Union Plus
Musicians participating in certain Union Plus programs who have been impacted by COVID-19 may be eligible for additional assistance through the Union Plus Mortgage Assistance Program and Union Plus Hardship Help. Learn more about Union Plus programs here.
Lester Petrillo Fund
AFM's Lester Petrillo Fund was established to assist members-in-good standing who become ill or disabled, and are unable to accept work. You may be eligible for assistance if you are diagnosed with Coronavirus (COVID-19). AFM members may download Petrillo Fund applications here.