In Lead Up to Disney Plus Launch, Musicians Rally For Fair Pay
Musicians held a rally with a brass band performing outside Disney Streaming Services headquarters in Chelsea Market today, calling on the studio to put its "decency-over-dollars" philosophy into practice and pay musicians fairly.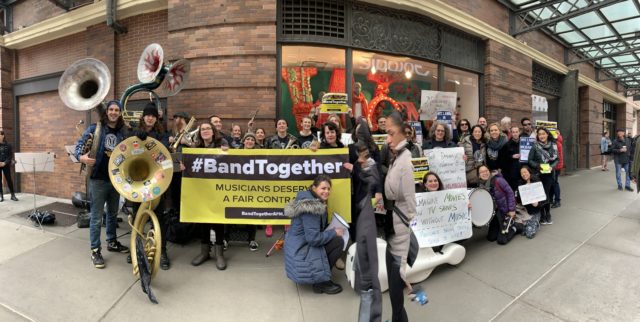 The protest comes just days before Disney launches its new streaming platform, Disney Plus, next week. The new service is expected to attract 60-90 million subscribers in the next few years, yet Disney refuses to pay musicians fairly for their work on the shows made for streaming. Highly profitable companies like Disney, which earned an estimated $59.43 billion last year, are demanding that musicians take a 75% pay cut when they work on films and TV shows made for streaming platforms versus those made for theaters or network television.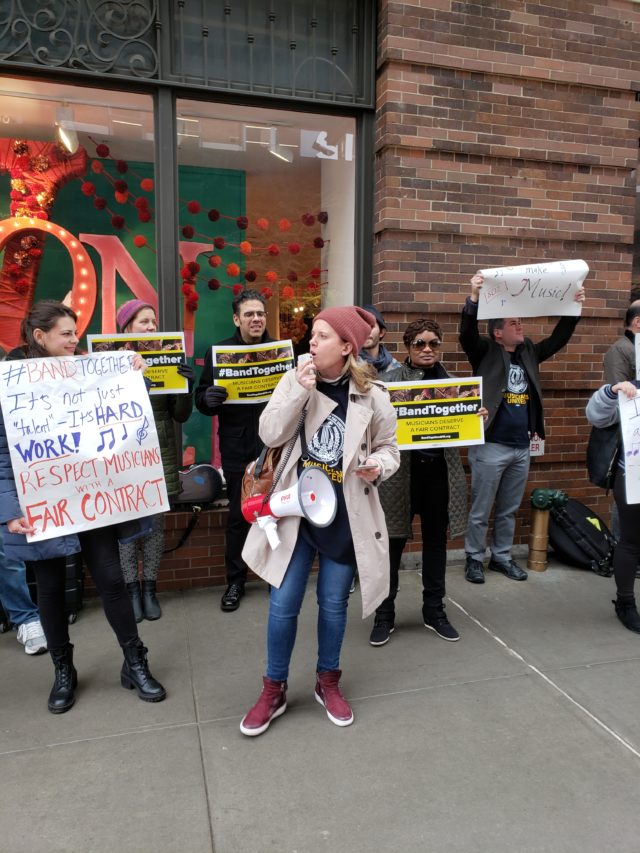 "Right now, Disney is asking musicians to take a 75% pay cut for the work we do on their new platform, Disney Plus, even though it stands to earn unprecedented sums of money," said violinist Katie Kresek, who has performed with artists such as Adele and Beyoncé. "All other creatives on these productions receive residuals for their streaming work— musicians need to be paid their fair share, just like every other creative that makes Disney magic happen."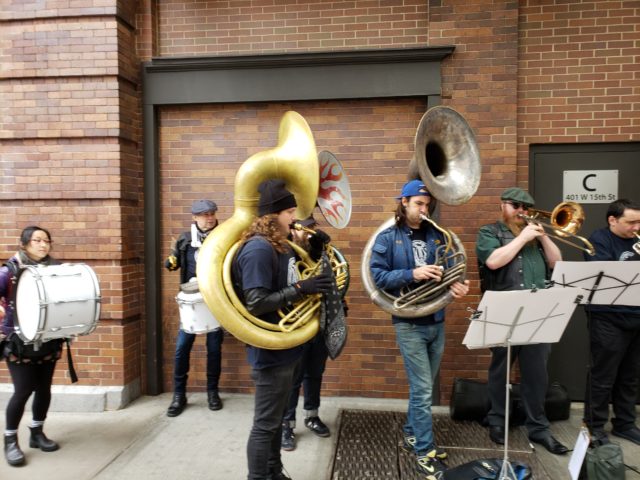 Musicians have been negotiating a new contract with Disney and other major studios including CBS/Viacom, MGM, NBCUniversal, Sony, and Warner Media for over two years. The main areas of dispute are wages and streaming residuals. During the rally, a delegation of musicians delivered a letter along with statements of support from composers to Disney Streaming Services President Michael Paull.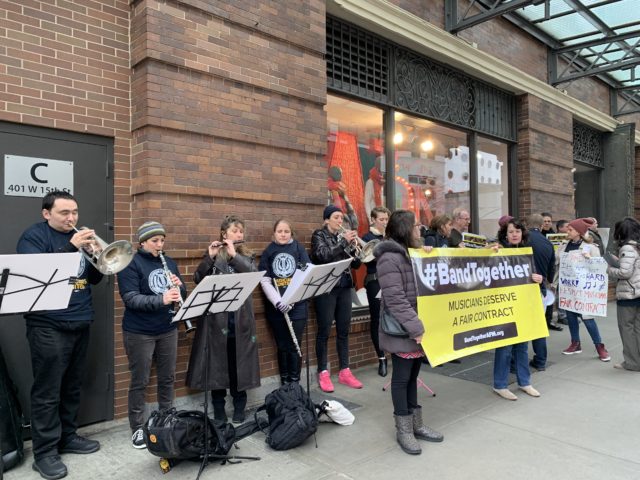 Composer Hans Zimmer's statement of support said, "I am consistently indebted to the amazing musicians I work with for bringing their talent to the music we create together. It is their work that really helps to bring these films, television shows and projects to life. They have my full support as they head into negotiations so that they can be fairly compensated for their fantastic work."
Musicians along with actors, directors, and writers have traditionally received a small portion of revenue from the films and television shows they work on. However, major studios continue to pay actors, writers, and directors residuals for streaming work, but uniquely exclude musicians from equitable compensation.
New York City Council Member Keith Powers offered his support as well: "With technology bringing art into our lives in new ways every day, it's important to ensure that musicians making an honest living are compensated appropriately, regardless of where their music is featured. I am proud to stand in solidarity with AFM in support of a fair contract."
The musicians will resume negotiations with the media companies later this month in Los Angeles. The current contract expires November 14th.