Fort Worth & Boise Musicians Take Center Stage
Working musicians took center stage at AFM's 101st Convention to discuss recent victories and ongoing campaigns. Delegates heard from AFM members working at the Boise Philharmonic, the Fort Worth Symphony and in the television and film industry.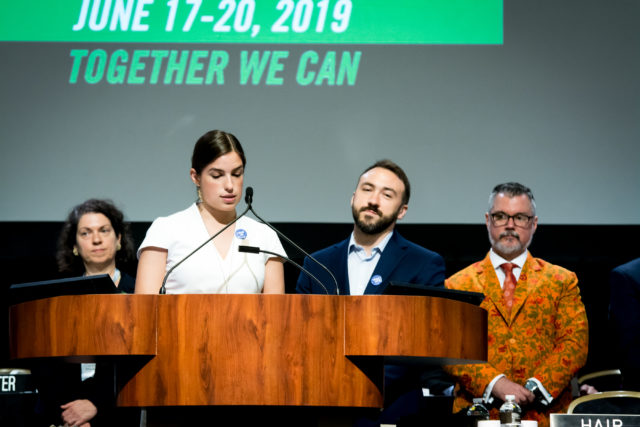 Principal Flutist Allison Emerick and Principal Clarinetist Carmen Izzo from the Boise Philharmonic discussed how they and their coworkers joined together in union earlier this year. The philharmonic members voted overwhelmingly to join AFM—96% voting in favor—and are now negotiating their first contract with management.
Collective bargaining allows the musicians of the Boise Philharmonic to have a real voice in their workplace. Check out the amazing response from the convention floor welcoming our newest union musicians. We Hear You!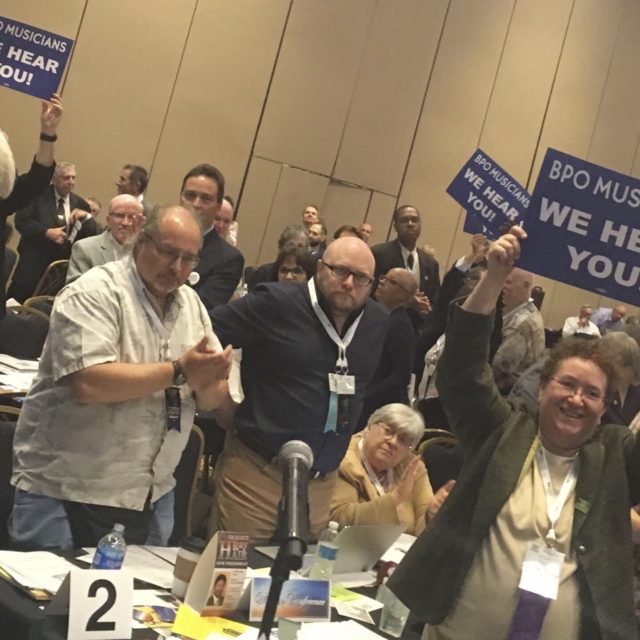 Fort Worth Symphony musicians recounted how they fought back when management proposed an almost 9% pay cut. The proud union musicians took action including leafleting their audience, performing an impromptu concert outside the symphony, unfolding a large banner in the symphony hall, picketing outside the executive committee, unfurling a letter at a Saturday evening performance signed by thousands, and finally striking for a fair contract.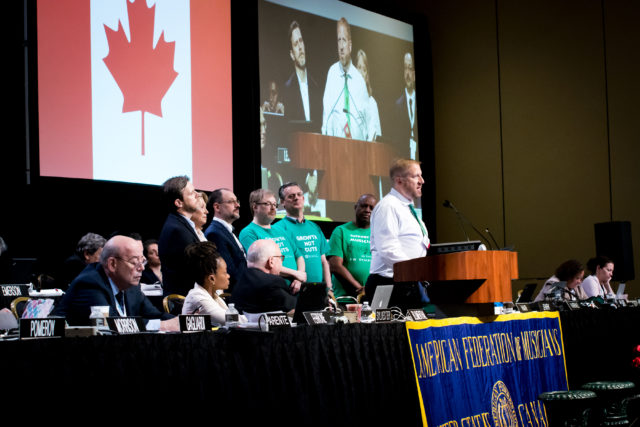 When musicians stand together and fight—we win!  Musicians from the Forth Worth Symphony remained unified, fought back and they secured a four-year contract with Growth Not Cuts.
Orchestrator, arranger, and music preparation expert Jason Poss also spoke to the convention. Jason is one of the 2,000 plus union musicians working in film and television who are fighting to be paid for streaming residuals. Others receive residuals for streaming, but musicians have been uniquely excluded. Jason explained that if current trends continue and they do not secure fair pay for streaming, musicians working in film and television could see their income cut in half in the coming decade. This is not because the amount of work is being reduced. They will be doing the same work for 50% less money.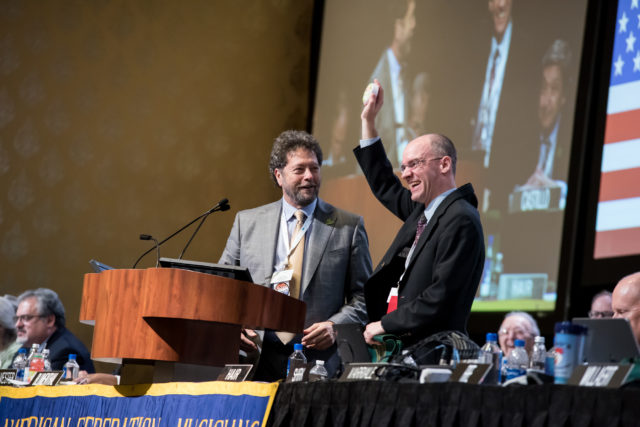 "This is about the future of all musicians—streaming affects all of us. The strength is us when we take it upon ourselves to stand together and demand the future to which we are entitled," said Jason about the current campaign to secure residuals.