Boise Musicians Vote UnionYes
Boise Philharmonic Musicians Vote to Join Musicians Union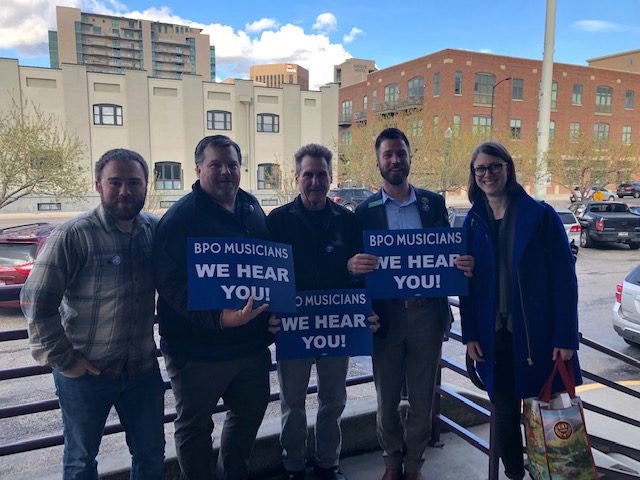 The musicians of the Boise Philharmonic today voted overwhelmingly to join the American Federation of Musicians of the United States and Canada (AFM)—with 96% voting in voting in favor.
"Musicians are excited to announce we are joining together in union with the AFM. We have come together as a group to amplify our voices, to be heard," said Allison Emerick, Principal Flute and Orchestra Committee Co-Chair of the Boise Philharmonic. "We hope that management will accept the results of our election and we can all work together to move the Boise Philharmonic forward."
"On behalf of 80,000 union musicians in the United States and Canada, we welcome these amazing musicians to our union. Collective bargaining will enable the musicians of the Boise Philharmonic to have a real voice in their workplace—everyone deserves to be heard," said AFM International President Ray Hair.
Most working symphonic musicians in North America are AFM members and have collectively negotiated strong contracts with benefits.
The Boise musicians have requested to begin negotiating a contract and have offered dates to meet with Philharmonic management in April. Philharmonic management have yet to respond to the election results.