Musicians joined yesterday with Teamsters, mineworkers, ironworkers, carpenters, bakers, and thousands of other working people in Columbus, Ohio to demand a national solution to the multiemployer pension crisis. The rally came in conjunction with the first field hearing of the Joint Select Committee on Solvency of Multiemployer Pension Plans.

Nashville Local 257  President Dave Pomeroy performing at the rally
"An attack on one worker is an attack on all workers, and seeing working people come together to fight for what's right, to have the American people rally with us to protect the benefits we've earned is a beautiful thing," Ohio AFL-CIO President Tim Burga told the crowd that filled the lawn in front of the Ohio Statehouse and wrapped around the building.
"More than a million Americans around the country who are at risk of losing the pensions they earned over a lifetime of work. It's because of their activism that we created this committee. And we must be successful," said U.S. Senator Sherrod Brown (D-OH).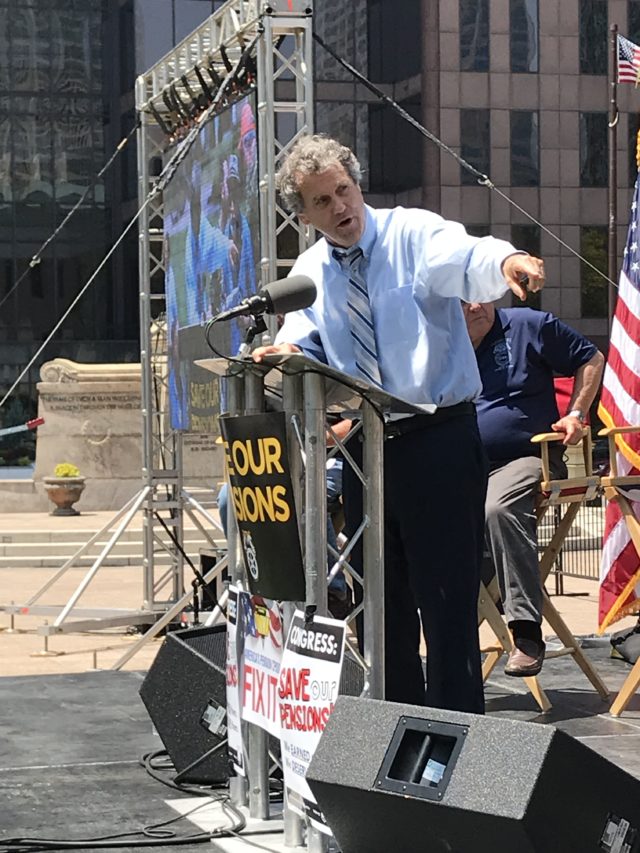 Senator Brown, the co-chair of the Joint Select Committee on the Solvency of Multiemployer Pension Plans, has introduced the Butch Lewis Act that would ensure musicians and other working people keep the pensions they earned. It would put multiemployer pension plans back on solid footing so they can they can meet their obligations to current and future retirees. The legislation would establish an agency in the Treasury Department authorized to issue bonds to finance loans to pension plans in financial distress.
Tell your member of Congress and U.S. Senators to support the Butch Lewis Act so musicians and all working people can count on the pensions we earned.