Musicians Resume Negotiating With Networks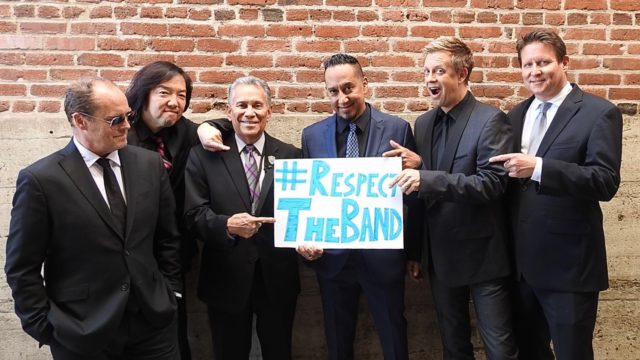 Musicians working on late-night, award, and other live television shows resumed negotiations with the networks today in New York. The chief sticking point is the networks' refusal to pay band members when they appear on YouTube and network websites.
Musicians who perform on live television shows including Jimmy Kimmel Live!, The Late Show with Stephen Colbert, The Tonight Show Starring Jimmy Fallon, Saturday Night Live, and The Voice aren't paid when shows are "free" to watch online. But these "free" shows aren't really free—they are supported by paid advertising. Other performers are all paid residuals when live television shows stream, but musicians do not receive residuals for this type of work.
When the two sides last met in December the networks agreed to return to the next negotiating session with a proposal for ad-supported residuals, but the proposal offered by the networks today falls far short of what the networks are paying other performers for this type of work.
The musicians will rally with others in the entertainment industry, elected leaders, and their fans outside negotiations tomorrow at noon. Musicians are urging their fans and anyone who loves music to join them outside ABC headquarters (147 Columbus Avenue) on Tuesday at noon.
The musicians have been negotiating a new contract for two years for work done on live or recorded television programs initially aired over a broadcast network or in syndication, including variety shows, awards shows, game shows, talk shows, morning shows and sports broadcasts. The previous live television contract expired in February 2016.
For those unable to attend tomorrow's event, sign our petition urging  ABC, CBS, and NBC to negotiate a fair contract and respect the musicians.