Sarah Jarosz Performing With Her Heroes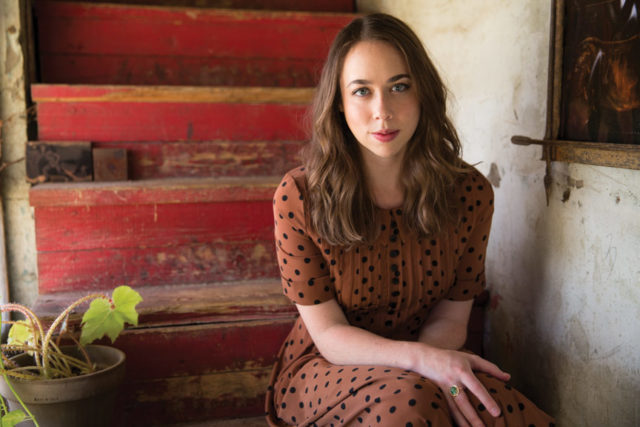 At age 26, Nashville Local 257 member Sarah Jarosz is performing with her childhood influences. Sarah won two 2017 Grammy Awards for Undercurrent and it was also selected as International Folk Music Album of the Year.
Growing up in an Austin suburb, Sarah frequently attended live shows with her family. "I was definitely affected by the Austin music scene," she says. "Basically, for as long as I can remember, my parents would take me into Austin to see live music pretty much every weekend."
As a youngster Sarah began playing piano, then added mandolin at age 10. Later she picked up guitar, clawhammer banjo, and octave mandolin. One big childhood influence was the band Nickel Creek—siblings Sean and Sara Watkins of Los Angeles Local 47 and Local 257 member Chris Thile of Local 257—who were just kids themselves when Sarah began following them.
"Nickel Creek was huge for me. Right around the time I was getting into mandolin I saw their music videos on CMT and I remember thinking that there are cool young people doing this, too," she says.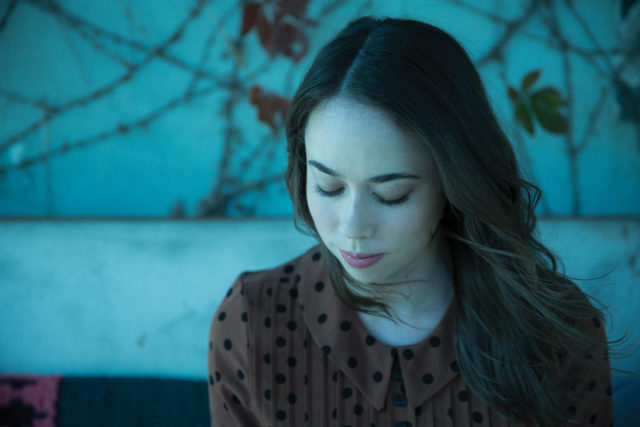 Sarah says that one reason she is a proud union member is because of the sense of community the union provides. "Part of why I fell in love with music is because, when I was 10 years old, I found a weekly bluegrass jam and fell in love with the community of that. Any time you have a chance to continue this community experience with something like the union, it's super positive for everyone involved."
In addition, she says, "I feel like we have a support system, especially as hard as it is being a touring musician. I think that's really important for people who do what we do."
By age 12 Sarah was performing regularly at local events. In 2007, she took on her biggest gig to date: the Telluride Music Festival in Colorado. That's where, at age 16, she met producer Gary Paczosa, who regularly works with people like Local 257 members Chris Thile, Gillian Welch, Dolly Parton, and Alison Krauss. Impressed with Sarah, he invited her to visit his Nashville studio.
"I was definitely super green in the studio," recalls Sarah. "We did some low-key, no pressure demos. It was my first time laying things down solo."
The following spring, Sarah signed a record deal with Sugar Hill and began working with Paczosa on her first album, Song Up in Her Head, released in 2009. With that came her first opportunity to record with some of the musicians she'd been watching for years at festivals. Guest appearances included Thile, Stuart Duncan, and Jerry Douglas of Local 257.
"Gary always encouraged me, from the very beginning, to reach for the stars, and ask the best people we could think of to be part of it," says Sarah. "I think working with him, those musicians realized I was taking it seriously.
"One of the things that was so exciting as a young musician was having the opportunity to attend music festivals during the summer break from school, and not only seeing many of my musical heroes perform live, but often times getting to jam with them backstage or sit in during their sets," she says. "Thinking back on it, I am so thankful to all of those people for being so generous with their time and wisdom to contribute their musical genius to my albums over the years, especially the first one. It was a dream come true for those musicians to believe in me at such an early age."
After high school, Sarah headed straight to the New England Conservatory where she balanced studying and her career while earning a degree in Contemporary Improvisation. "It was tough, especially in my sophomore year when I was working on my second record, Follow Me Down," she says. "I wanted to have the experience of moving to a new city and doing the college thing. I think it was important for me to have the time and the 'buffer' of not going directly on the road after high school."
"Psychologically, it had a positive impact on my life, and maybe even the longevity of my career," she explains. "Musically, it exposed me to different styles that I hadn't been exposed to before—a lot of jazz and free improvisation, and more in-depth work on my own music. Those musical experiences expanded my ear and prepared me for the different musical situations that I find myself in [now]. To be thrown into something completely different makes you look differently at what you do."
Meanwhile, the acoustic world was already taking note of her talent. She received a Grammy nomination for "Mansinneedof" off her very first album. Her third album, Build Me Up from Bones, was nominated Best Folk Album and its title track was nominated Best American Roots Song in 2014. The Americana Music Association's American Music Honors & Awards nominated her for Emerging Artist of the Year (2010) and Instrumentalist of the Year (2011). In 2012, her song "Come Around" was nominated Americana Music Association Song of the Year.
Upon graduation in 2013, it was a relief to finally be free to focus on music. "Now I feel fully settled into my life and I am sort of honing in on what I want to do as a musician," she says. As she's matured and relaxed into her true musical self, she says Undercurrent, takes a fresh approach compared to her previous albums, which relied heavily on her instrumental virtuosity.
"The longer I do this, the more I think that simple is sometimes better and I don't need to prove my musicianship within the songs themselves," she says. "Undercurrent is the simplest album both in terms of songs and the way it was recorded. I'm trying to get closer to the 'marrow' of the song."
One of Sarah's greatest learning experiences has been the opportunity to work with Prairie Home Companion, first with Garrison Keillor's The America the Beautiful—Prairie Home Companion show tour and now with Chris Thile's weekly broadcast.
"It's been a really great outlet to sing harmony on this person's song or play a little mandolin to back up an arrangement. It forces me to be a listener in a more supportive way. I've learned such great lessons from having the opportunity to do that," she says.
Another project that got its start a couple years ago is a trio she formed with fiddler-singer Sara Watkins (from Nickel Creek) and singer-songwriter Aoife O'Donovan of New York Local 802. During an impromptu opening set they did for the Punch Brothers at the 2014 Telluride Festival something clicked and the musicians made it a priority to get together again.
This summer the band they formed, I'm With Her, is doing a series of concerts as part of the American Acoustic tour with the Punch Brothers. The trio of ladies is somewhat of an anomaly in the acoustic world. "In some festival settings there are a lot of dudes in the line-up," says Sarah, though they do not dwell on the negative energy of that reality. "I know that Sara and Aoife feel the same way. If you are the best at what you do, are genuine to yourself, and do it long enough, the cream will rise to the top. Hopefully, as time goes on, those [gender] lines will continue to blur."
"I'm really excited about this project with Aoife and Sara, and I feel like it will play a bigger role in my life and career over the next couple years," she says. The group released its first original song, "Little Lies," in July.
"I'm happy to say that some of my biggest influences I now consider friends. They were heroes, and then mentors, especially Chris. He's put in so much time to teach me over the years. Now I have the opportunity to work with him on Prairie Home Companion. It's kind of cool to look over the last 15 years and see that progression," she says.
"I think it's really kind of special within the acoustic scene, and I know that Chris had that as well with people like Belá Fleck and Jerry Douglas [both Local 257 members] mentoring him from an early age," she says. "You are inclined to do that for younger people who are coming up after you."
Just 10 years into her career, Sarah can already name dozens of big name collaborators. This summer Sarah will also be doing shows with Mary Chapin Carpenter of Atlanta Local 161-710.
"The nice thing about working with Sara and Aoife is that we tend to have similar instincts when it comes to music, so working on a song we all sort of fall into the same way musically. It's also nice to work with someone who doesn't think the same way. That's happened a lot on Prairie Home Companion where we are working out other peoples' songs and seeing other approaches. Sometimes that can lead to really beautiful things because it's not necessarily the obvious outcome. It's important to put yourself in musical situations where you have a good balance of both," she says.
Sarah advises young people considering a career in the acoustic world to follow that path. "Growing up, if I was scared to sit down and jam with someone like Chris Thile, or any of my heroes, ultimately, I got the nerve to do it and it was always rewarding. Finding those situations and embracing them makes you grow as a young musician, even if they scare you a little bit. If you are constantly doing things within your comfort zone, you are not going to grow," she says. "I attribute a lot of the work I've done to having great heroes to look up to."
She concludes, "Also, finding people you love to play music with and finding ways to keep it fun is all important for a long-lasting career and love of music."