Jacksonville Musicians Approve Groundbreaking Contract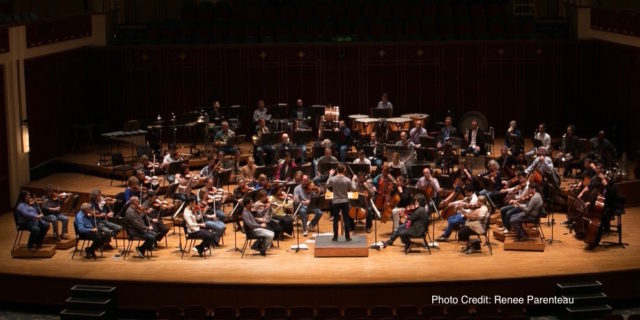 Jacksonville Symphony musicians ratified a new five-year contract today—eight months in advance of the expiration of the current contract. The early renegotiation heralds a new dynamic relationship between the symphony's management and the musicians.
With this new contract, the Jacksonville Symphony season will expand from its current 35 weeks to 38 weeks during the 2017-2018 season, 39 weeks in the 2018-2019 and 2019-2020 seasons, and finally 40 weeks beginning in the 2020-2021 season. The symphony is also adding to its roster, increasing the number of full-time musicians from 53 to 60. Musicians' weekly salaries will increase 19% over the term of this agreement, and with the added weeks, annual salaries will rise 37%, greatly increasing the symphony's ability to recruit new musicians and more importantly, retain the extraordinary musicians that currently grace its roster.
"The agreement musicians reached with symphony management to improve the orchestra will help ensure a bright future for the musicians," said AFM International President Ray Hair. "The cooperative spirit in which this contract was reached serves as a model for musicians and management around the country."
With this contract also comes innovative ways to engage the community, extend the symphony's reach, and deepen impact. By maximizing operational efficiency, the symphony's annual expenses will increase on average 4.8% per year for the next five seasons, which aligns with its strategic plan adopted in 2016.
"This was the first time in recent memory that musicians, board, and staff came together with the same goals and objectives," said Todd Lockwood, Associate Principal Bass and Musicians Negotiating Committee Chair. "The collaborative spirit of negotiations allowed us to find solutions that worked for everyone, while moving the symphony significantly forward in the industry. This contract shows a remarkable commitment from the symphony board to not only maintain the Jacksonville Symphony as one of the premier cultural organizations in Florida, but also to make us a destination orchestra for talented musicians and staff."
"This contract reflects the unified vision of our board, musicians, and administrative staff," said Robert Massey, President and CEO of the Jacksonville Symphony. "Together, we have reimagined what a symphony orchestra can be and have crafted a five-year strategy that is founded on artistic excellence, community engagement, and financial growth."